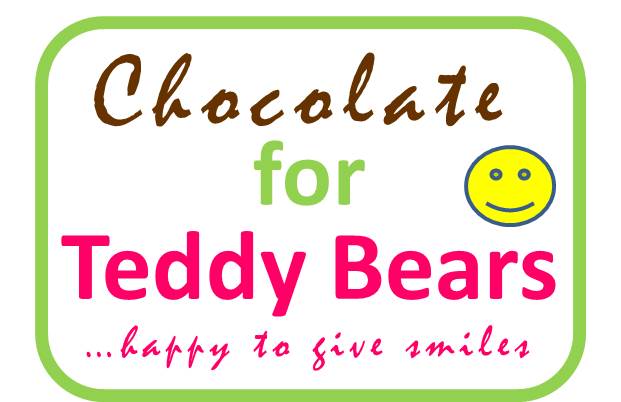 SOMETIMES ALL WE

                NEED IS A HUG...

*All Logo and content decisions were determined by Lauren Taylor with assistance and suggestions from Mommy.

Lauren chose the font and colors for logo and "...happy to give smiles" is the tagline she created.

Everyone needs a hug....and every organization needs help.

Chocolate for Teddy Bears partners with local police and sheriff departments, as well as fire stations. Having small teddy bears on hand during fires, domestic disputes, and emergency situations can be comforting for young children involved.

We also donate teddy bears to homeless shelters and women's shelters for children during transitional housing.

There are numerous agencies that help children and there are plenty of opportunities to make your dollar count.

Please know that every donation is appreciated.